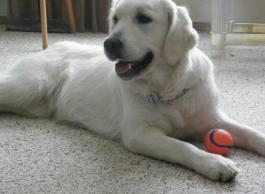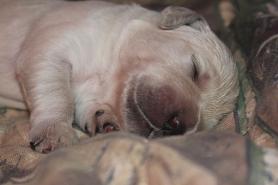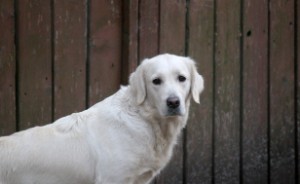 JAZZ
BONETT BRIDE BRITISH FLAME
DOB: OCTOBER 8, 2009
INT CH Multi JCH Pinkerly Quien Sabe x Multi CH Bossa Nova de Ria Vela
from Bonett Bride Kennel - Hungary
Health Clearances:
Hips: BVA 6:3 HD B/A
Elbows: BVA 0:0
Eyes: Clear retest - Sept 2014
Heart: Normal
Ichytosis: Clear
PRA: Clear
PRA-D Clear
Jazz whelped 3 wonderful litters:
D Litter July 2012
Dream Litter Nov 2013
Love Litter August 2014
Jazz arrived in Canada December 1 after a lengthy trip from her home country Hungary. She is everything we thought she would be - kind, gentle, loving, well mannered and a beautiful exterior. This is our second female from Krisztina Suli of Bonett Bride Kennel of Hungary. There was a joyful reunion when Dinnye and Jazz were reaquainted. Their first meeting was indifferent - pretty much the routine sniffing. Jazz kept sniffing Dinnye's ears. The second day Jazz jumped on Dinnye and the play fighting started - I knew at that moment they remembered each other and remain best of buds. Jazz is a TV watcher...you may read articles that dogs cannot understand images on TV. There are exceptions to the rule as with anything...Jazz gets animated when she sees bears or monkeys..with action scenes you can see her head moving with the images as they cross the screen. My favorite picture I have taken of Jazz as she was sitting in front of our big screen TV watching the Westminster Dog Show! Jazz has whelped one litter of puppies, August 5, 2012. We expect to mate her to Duke in July 2013.