"I hope I'm half the person my dogs think I am!"
WELCOME TO
GOLDSMITH RETRIEVERS

Home to English Type Golden Retrievers
GoldSmith Retrievers is a small family owned kennel nestled in the south corner
of Manitoba, Canada - shoulder to shoulder with the North Dakota, USA border.
We
have been breeding goldens for over 26 years. It's been a continuous learning
process and have loved every step of the way. Our main goal is to delight you with a happy
healthy puppy to enjoy for the next many years. We invite you to explore our website
and hope you like what you see and if we're lucky, we'll
have the pleasure of meeting you!
***Updated Litter Plans under Future Litters - Updated timing/pairings info***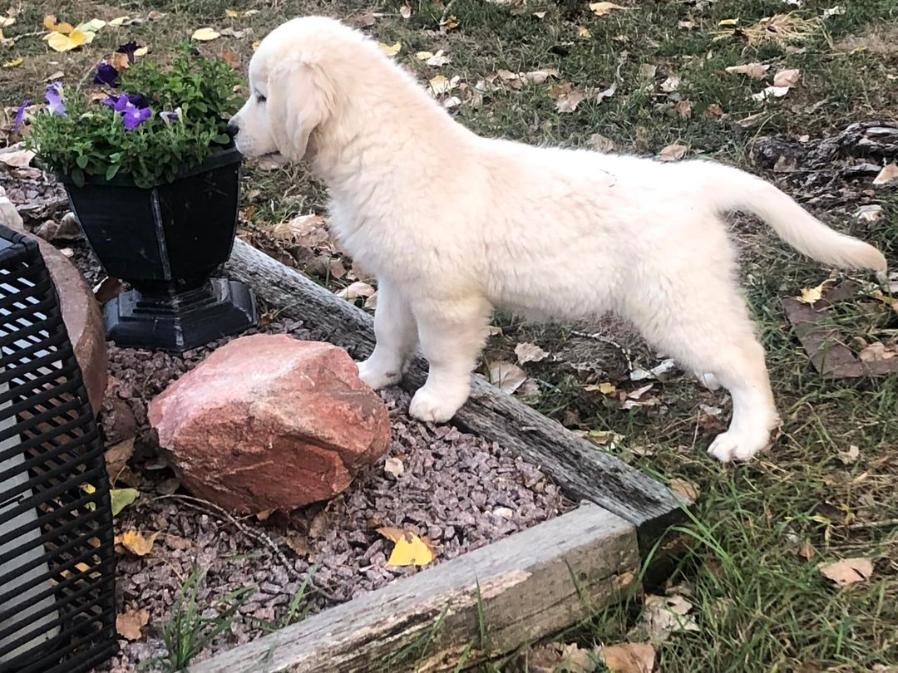 Next Litter - Dasha & Ryder
Dec 7-10, 2023
Waiting List - Open