JUNO
SLEEPYSONG MEMORY of GOLDEN ROMANCE
(Multi CH Moondust Cappuccino x Serb CH Vine Illusion Sleepysong)
from Golden Romance Kennel - Serbia
DOB: Oct 3, 2013
Health Clearances
Hips: A/A
Elbows: 0/0
Eyes: CERF Jan 2016 normal
ICTA - Affected
Juno Arrived in Canada April 9, 2015 - long journey from Serbia. She is a sweetheart -very affectionate and
people oriented like most goldens are. The meeting with Gloria and Dinnye was without any event - there
was instant acceptance. With every day her personality comes out - she is a tease - loves to run circles around
my older girls. She is a chewer - no chord or thing left within reach is safe. She ceremoniously dumps the water
bucket at first opportunity. She is a lovely girl and we thank Ana from Golden Romance for letting her
be a part of our lives.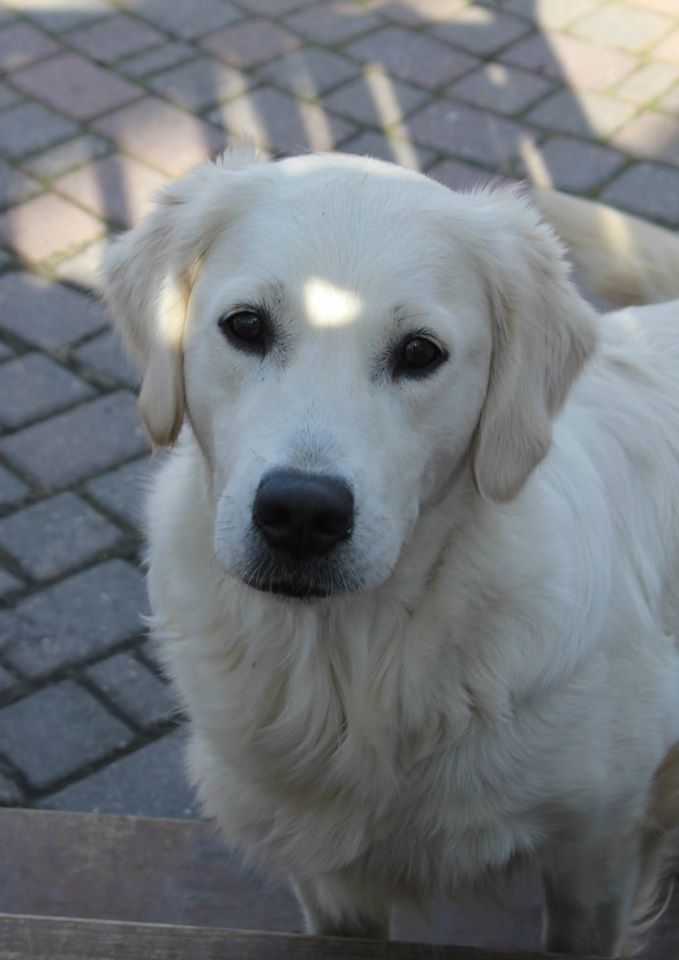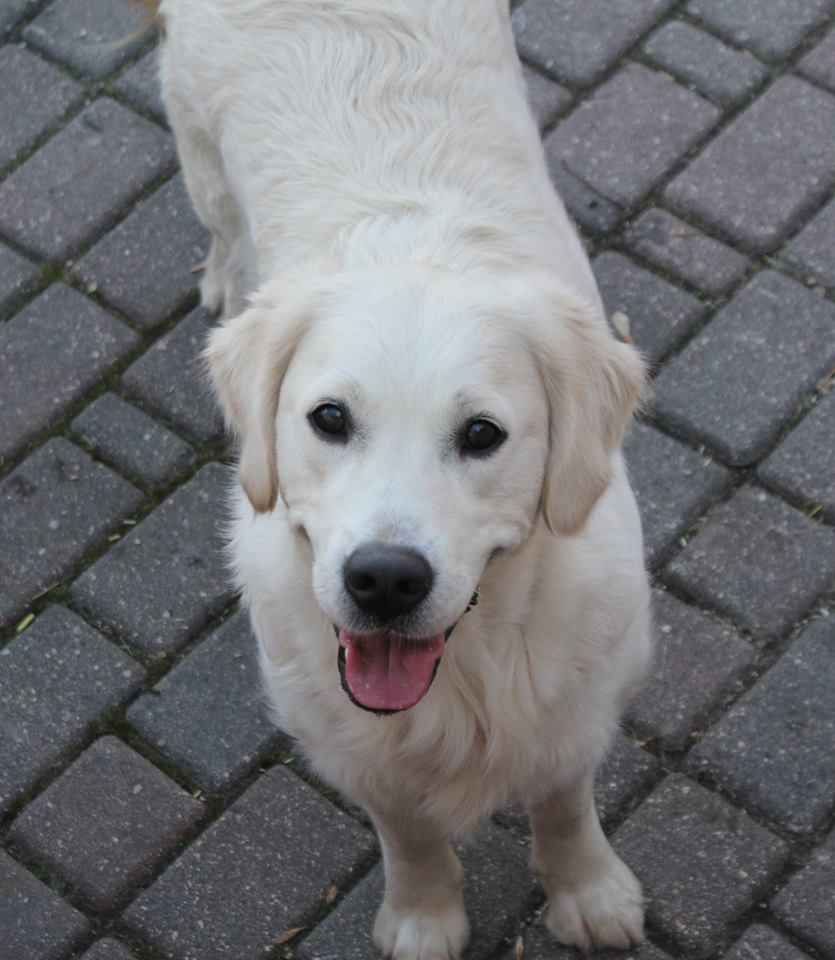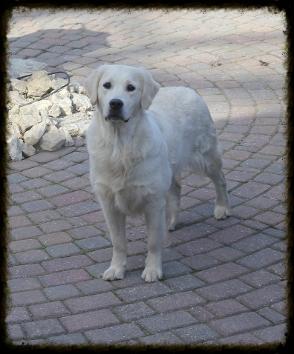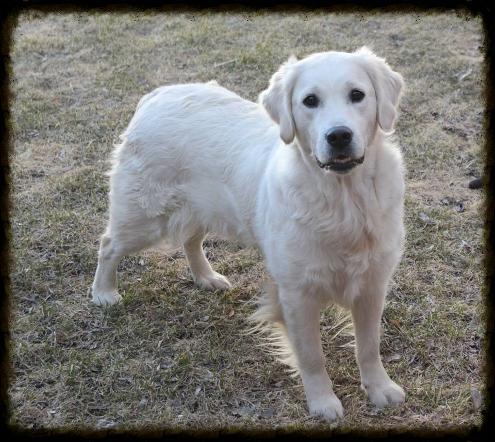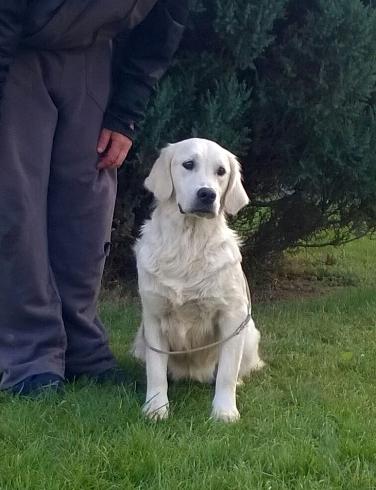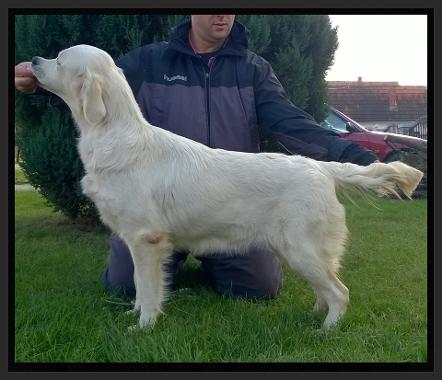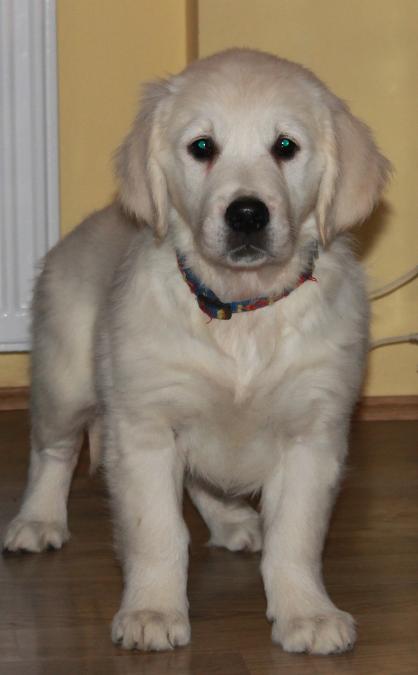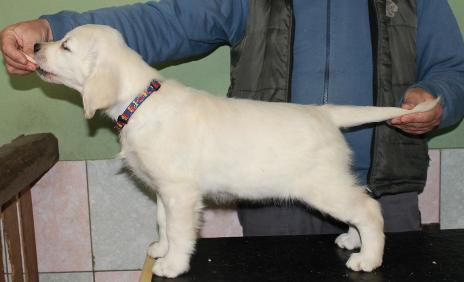 Multi CH Moondust Cappuccino Serb CH Vine Illusion Sleepysong